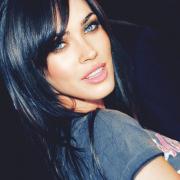 Submitted by

angelamagnum1_11008

on Thu, 10/09/2014 - 6:52pm
Classic Bunker Shot - Grant Rogers, Director of Instruction Bandon Dunes
"On the beach..."
"Fried egg..."
"Trapped in the bunker..."
We've all been there. The ball leaps off the club face, tracing a perfect arc across a crisp blue sky. It sails pleasingly over a sea of green, glides back to Earth toward the intended target and then lands with a flump against the lip of a deep and ratty bunker.
No need to worry. Sand, especially in a links setting, can be your friend.
The following is another video in an ongoing series with Grant Rogers, director of instruction at Bandon Dunes. The videos are designed to give you quick tips to help you become a better golfer. In this video Grant suggests three tips for successfully escaping a greenside bunker.
With a few simple techniques and a little confidence, you'll be hitting out with ease and maybe – just maybe! – incorporating a bunker or two into your overall strategy.