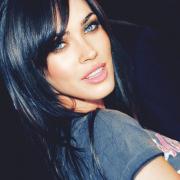 Submitted by

angelamagnum1_11008

on Thu, 10/09/2014 - 6:54pm
Pacific Dunes No. 11 - Grant Rogers, Director of Instruction
The phrase, "The safest place is on the green," should be etched in stone somewhere. At Bandon Dunes, this notion is best illustrated at Pacific Dunes' par-3 11th hole. From the tee to the slightest edge of the green, there is no escape.
On the left are windy cliffs with hungry gorse bushes willing to swallow golf balls whole, given half a chance and a slight breeze. Farther out beyond the cliffs, the Pacific Ocean yawns at your praises of its beauty. The front of the green is guarded by two gnarly bunker faces, that if you saw them walking down the street you would cross, enter the nearest door, find a place to hide and call your mother. Thinking of bailing right? You might as well just stomp your ball into the turf right now.
Luckily we have Grant Rogers, director of instruction at Bandon Dunes to take us on a journey from tee to green.